Company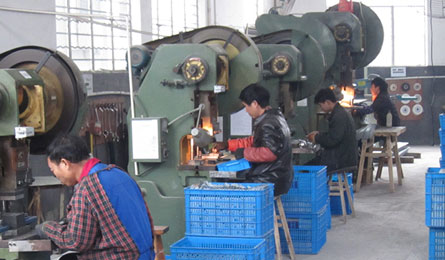 Yongkang Xin Li De Lock Factory, founded in 2008 based on the production-oriented enterprise of over 10 years, is a professional provider of security door lockproducts. Our company is major in various kinds of locks according to customersrequirements or samples. And we can modify the products in accordance withcustomer s requirements and provide special products processing. High qualitywill be guaranteed in all the procedures from moulding to sample making and batchproduction. We have been adhering to the principle of perfection in creating productsof high quality. Our aim is product integration and optimization for promotion in boththe domestic and foreign market. It is deep in our mind that customer s satisfactionand product quality is fundamental to us.
We are persisting in products of top-level quality. Strict standard is adopted inraw material purchase for high quality from the very beginning. Comprehensive qualitymanagement system is employed to realize production institutionalization and standardization in purpose of providing technological guarantee for product quality.
With our well-developed market net and service system, our market is spreadingall over 32 provinces, cities and autonomous regions throughout China. Our productsare sold overseas and we have sound cooperation relationship with many famous doorfactories. Over the years, the service idea of customer-oriented has established ourbrand value.